HOLY SHIFT, A THERMAL BOX!
$

39.95
Sold out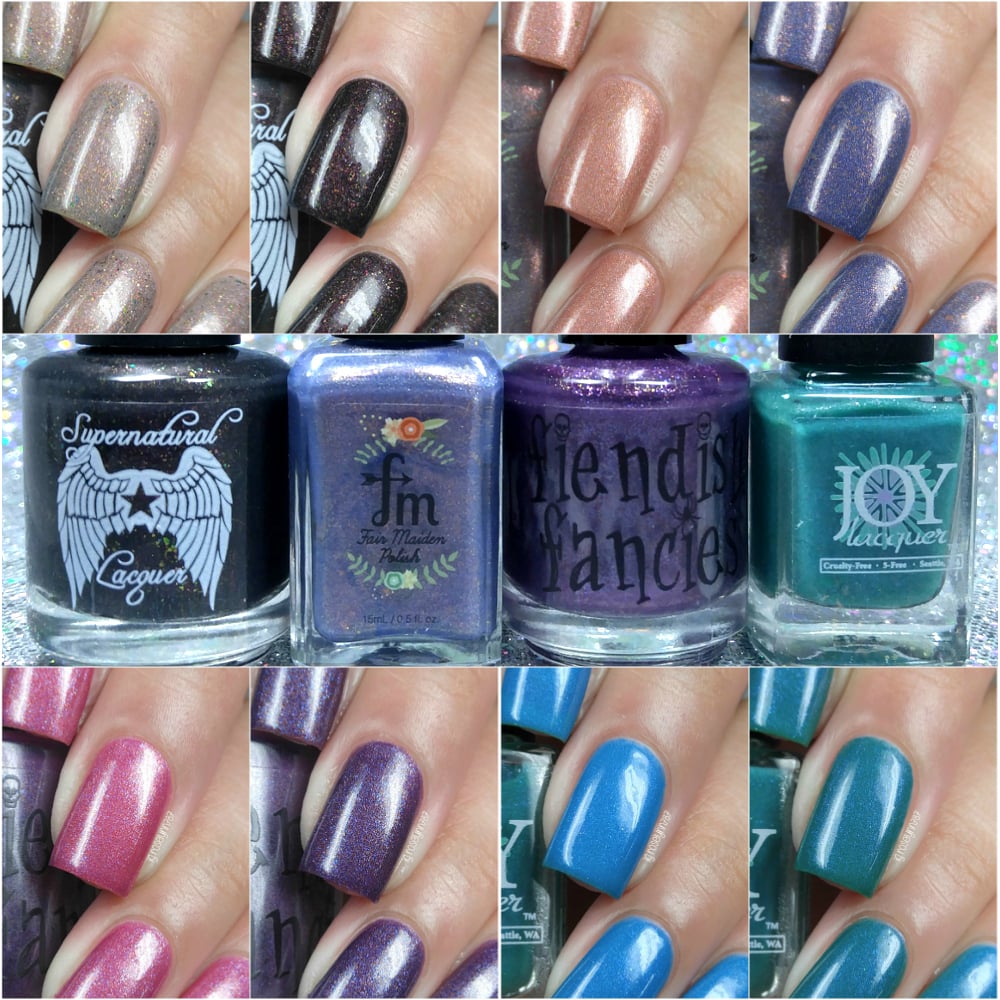 Calling all thermal polish lovers! Holy Shift is the first ever box to bring you 4 unique thermal polishes created by 4 different indie polish brands.
Included in this box are exciting creations from:
Supernatural Lacquer: Shift for Brains, a black when cool, light grey when warm thermal with bronze/red shimmer and multi colored flakies.
Joy Lacquer: This Shift is Bananas!, This is a deep teal green that transitions to bright blue when warm. It has royal purple/lavender and pink shifty shimmers that complement both warm and cool states beautifully.
Fiendish Fancies: Up Shift Creek, A warm rich plummy purple when cool, shifts to a striking magenta pink when warm. Enhanced with blue sparkle and copper shimmer.
Fair Maiden Polish: Shift Just Got Real, a dusky blue purple that shifts to a peachy nude when warm. This polish is loaded with violet red to orange chroma shimmer and rose gold crystal flakes. Finished with a touch of linear holo. The effects in this polish are strong in both warm and cool versions.
Please note, this is pre-order. Boxes will be shipped 2 weeks upon the close of the sale.
For an in depth look at the colors in this box, check out the following blog posts:
http://mylacquercabinet.com/archives/8330
http://www.manicuredandmarvelous.com/2016/10/holy-shift-thermal-box.html
http://www.mannasmanis.com/2016/10/holy-shift-thermal-box-swatch-review.html
http://www.bedlambeauty.com/2016/10/holy-shift-thermal-collaborative-box.html
www.cosmeticsanctuary.com
www.polishedpathology.com